It's astonishing how desperation can lead to some of the most amazing stories reaching the press and the fans. The Yankees have not looked competitive in a while, and there is this thinking that if we find a way to bring in some muscle we'll be back to winning championships. The latest story involves
Mike Trout
.
Trade rumors are swirling around the Angels trading Trout, mainly because of several contributing factors. One, the Angels are having a lousy year. They are four games below .500 as of this writing. Two, they are riddled with injuries. Much like the Yankees, the Angels are plugging holes as fast as they can with whoever they can. Third, their farm system is a barren wasteland. Altogether, the thought of giving up on this season and starting to invest in next year and beyond is gaining momentum. This sounds familiar, of course. Panic seems to have that effect, and it is contagious.
Before you get too excited, let's be perfectly clear. The Angels will never trade Mike Trout to the Yankees because neither Brian Cashman nor Hal Steinbrenner will ever pay the asking price. No other smart GM or owner would either. Think about what it would take to get Trout. The Angels need help in their starting rotation, their middle infield, and they need a closer. They also need to replenish their farm system. How much would the Angels demand for the best hitter in the history of their franchise? It would be insane.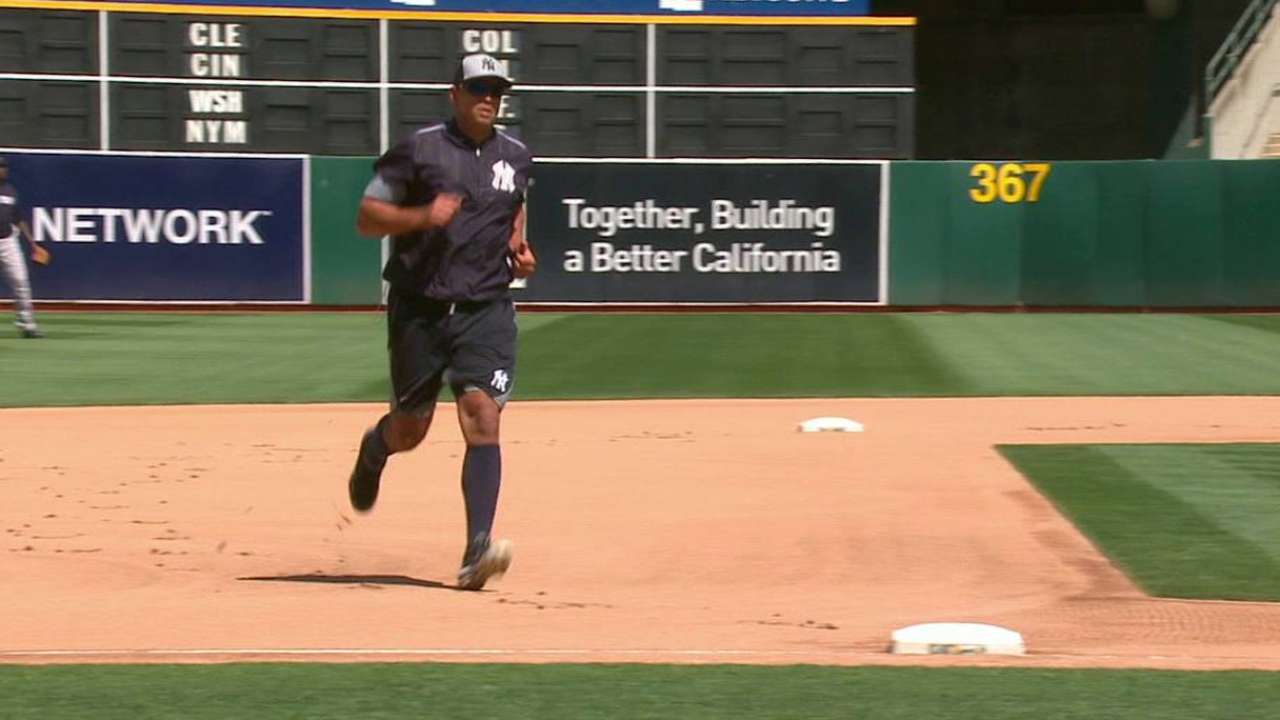 Next, think about what the Yankees really need. Yes, they could use a bat like Trout's, but that is only one turn at bat out of nine. They still would have the problem of having .200 hitters at first base, third base, and DH (I count
Beltran
as a right fielder, which is what he will be when
Alex Rodriguez
returns). Given what the Yankees would have to give up, that list of problem positions is likely to grow by at least one if not two. It doesn't address the frailty and inconsistency of the starting rotation. All the excitement and possibility of the kids coming up from the minors? Gone.
Those would be Brian Cashman's objections to the deal. Then there are Hal's objections. What are they? Simple. Trout has five years left on his current contract, which is heavily backloaded. This year he gets paid $16M, next year $20M, and then $34M for each of the following three years. He is a great player, and maybe he's worth that ridiculous amount of money. But with so many other needs on the team, and the team being tied to existing big money contracts, it would put the Yankees in the opposite direction of where they want to go with their spending.
--Ike Dimitriadis, BYB Senior Staff Writer
Twitter: @KingAgamemnon
Thank you for your loyalty to Bleeding Yankee Blue.
Please shop at the BYB store!
On Twitter:

@BleednYankeeBlu
On Facebook, LIKE Bleeding Yankee Blue!
Don't forget to check out the BYB Hub.