One of favorite baseball activities when I was a kid was collecting baseball cards. It was a quarter a pack and came with a hard stick of gum, but each pack came with the hope of finding a favorite player. If there was a Yankee in the pack, well, that was something to announce to all your friends and celebrate. It was where I first learned the art of trading and negotiating I also learned about the player stats on the back of the card. That was where I learned what a batting average and an ERA was.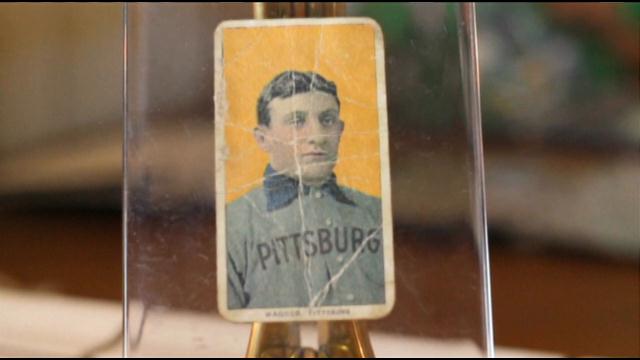 Every kid's dream happened this past week at some undisclosed location in "the South" when a family found a crumpled paper bag in an old house containing seven
Ty Cobb
baseball cards. I have to say that when I heard this, I was immediately filled with jealousy wondering why I never have that kind of luck. At the same time, I was happy that a piece of baseball history was discovered. The cards were in excellent condition - better than the other 15 known Ty Cobb cards - and I hope that at least one of them makes it to Cooperstown so I can see it. As of this writing, a couple of them have been sold to collectors.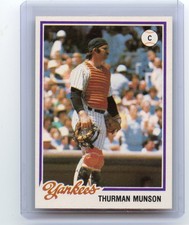 I don't know about some of you younger fans, but us old-timers placed a lot more value on cards than fans do today. In fact, if you've followed the value of baseball cards, you know they've been in decline for some time now (read:
Fewer Are Investing Hearts and Money Into Baseball Cards)
. If you had a popular player, you had gold on your hands. If some player was hot in any particular season, you had leverage trading his card in the school yard or in the neighborhood. That's not to mention if you had a rookie card for a rising star. I remember when
Thurman Munson
died, I took all my Munson cards and I put them in a little safe. I still have them, and regardless of what the price guides say, they are NOT for sale.
I said earlier that I wish I had the kind of luck this family had. The truth is I did once find something that someone put out in the trash. I once started collecting baseball caps, and one particular summer afternoon I saw this plastic bag out back with the trash filled with them my wife thought I was nuts, but I went through them to see if I could find a baseball team's cap. Most were company logo caps. But I saw this one light blue cap with a white B on the front. Could it be? I flipped it to the back where I found an embroidered "
1957
". I quickly put it in my bag and walked away with what is still one of my favorite baseball collectibles.
I share this story because I think there's something special about these kinds of baseball memorabilia. Items that reflect and act as an historical record of baseball from each era. From my day, I have cards of lots of Hall of Famers -
Steve Carlton
,
Mike Schmidt
,
Jim Palmer
- as well as Yankee legends like
Ron Guidry
and
Reggie Jackson
. On a few occasions as an adult, I added to my collection. My first purchase ever on eBay was a
Don Mattingly
rookie card that I got for $7. This year, in particular, is going to be a great opportunity to get the rookie cards of Yankees we expect to have great careers.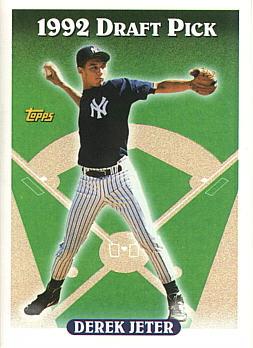 It's great that they found those Cobb cards. I wish more cards from those years were around. They were special. Now, if you'll excuse me, I'm going to drive to my parent's house and help them clean some closets!
--Ike Dimitriadis,
BYB Senior Staff Writer
Twitter: @KingAgamemnon
Thank you for your loyalty to Bleeding Yankee Blue.
Please shop at the BYB store!
On Twitter:

@BleednYankeeBlu
On Facebook, LIKE Bleeding Yankee Blue!
Don't forget to check out the BYB Hub.