Nobody likes being booed. There's nothing earth-shattering about that statement. Especially baseball players. It comes with the territory when playing as the visiting team in another ballpark. But it's another thing entirely when it's your own fans venting on you.
"If I was pulling for the Yankees, I'd be booing Brett Gardner's last at-bat, too."
That was
Brett Gardner
's take this week on his own performance in the 2015 American League wildcard game. Three strikeouts and a weak grounder on the night the Yankees were eliminated from the playoffs by the hottest pitcher in baseball. Based on that quote, I'd say he is still trying to put that memory away.
It was not that different from the way the 2012 season ended for the Yankees.
Nick Swisher
was one of my favorite Yankees. He had a great rapport with the Bleacher Creatures, until the playoffs that year when he got into one of his postseason slumps. He let a ball fall in front of him, and the next thing you know he is the target of a city's worth of frustration.
"That's the last thing that I ever thought would be in this ballpark, that people would get on you that bad. Especially your home, where your heart is, where you've been battling and grinding all year long."
I hated reading that quote the day it was printed, and I hate it today.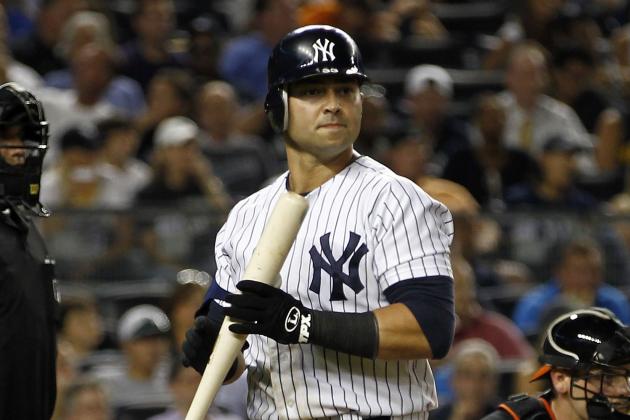 Swish played his heart out that year and all four years that we had him. Brett Gardner will be starting his ninth season in the majors, all with the Yankees. He has had to work through periods of trade rumors several times in his career. They were never so pronounced as they were this offseason. It has to make it that much harder when what you really want to do is to use the offseason to make a clean break, put the past in the rearview mirror and start with an optimistic outlook. Nick Swisher got to do that by starting with a new team the following spring. Gardner is coming back to the same fans. A lot has been made of his .302 average last year in the first half vs. .206 in the second half. He knows it. It wouldn't surprise me if he starts out with a bang, with a determination to prove the naysayers wrong.
I guess it's how baseball works. You win and you get cheered, you lose and you get booed. That's life. Hopefully, we can all put that memory behind us and start a new season with some good productivity. I'll leave you with this quote from Gardy on how the spring is going. "I know it's March, but I feel great right now. I feel excited to go out there and play a game." I'm excited to see him go out there and play well.
--Ike Dimitriadis, BYB Senior Staff Writer
Twitter: @KingAgamemnon
My blog is: Shots from Murderer's Row
Thank you for your loyalty to Bleeding Yankee Blue.
Please shop at the BYB store!
On Twitter:

@BleednYankeeBlu
On Facebook, LIKE Bleeding Yankee Blue!
Don't forget to check out the BYB Hub.