Okay, so I am not the biggest fan of these farewell tours. I think that if they are done at all, they should be reserved for the very best of the sport. Before
Derek Jeter
and before
Mariano Rivera
, I remember the
Cal Ripken
farewell tour. It started at the All-Star game and it went through the end of the season. The Yankees honored him during his final series at Yankee Stadium. Ripken was a legend. So were Rivera and Jeter.
David Ortiz
? Ehh, not so much. So why does he deserve to be honored at Yankee Stadium?
To put it simply, it's a sign of respect to a fierce competitor. In the Yankees-Red Sox rivalry during the 2000's, he was one of the fixtures for the Red Sox. There were a few home runs off his bat I would love to have back. Let's face it, nobody wanted to see him come up with the game on the line. Even against Mariano, he had a career .344 regular season average.
It is also to reciprocate to the Boston Red Sox for their recognitions of our players. When Mariano Rivera and Derek Jeter had their respective farewell tours, I wondered what the Red Sox would do. It could not possibly sit well with a lot of their fan base. The rivalry runs deep. That one video clip of Mariano's blown save in the postseason notwithstanding, I have to say they did a good job. They showed respect to players who earned it. I was at Fenway for Jeter's final series. A couple of fans started to boo Jeter, and they were quickly told to pipe down by their fellow Red Sox faithful. I was impressed.
Both Rivera and Jeter are going to the Hall. Is David Ortiz a Hall of Fame caliber player? I don't think so. He is not in the top 20 career list of anything noteworthy unless you count intentional walks (he's 16th all time – I checked). He led the league once in home runs, twice in RBI's. If you're thinking that he's a career clutch hitter, the stats don't bear it out. Most of his batting average stats in clutch situations are within 10 points of his career overall batting average. I think it's exaggerated because if you're like me, his clutch hits against the Yankees really stung.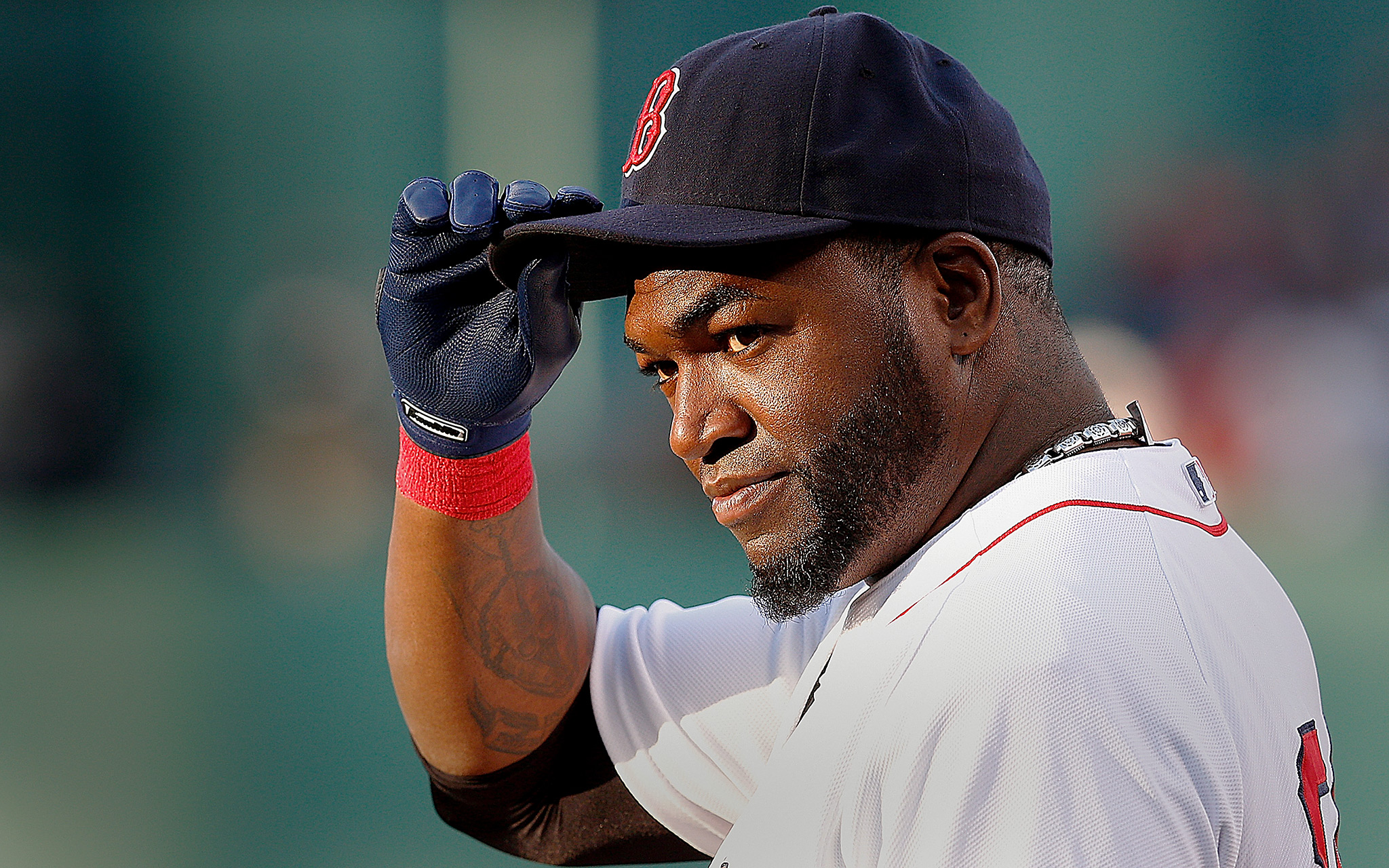 Still, he is a great competitor. Hal Steinbrenner is doing the right thing. It's all part of sportsmanship. You cheer when you win, you groan when you lose, but you always tip your cap to a great competitor.
--Ike Dimitriadis,
BYB Senior Staff Writer
Twitter: @KingAgamemnon
Thank you for your loyalty to Bleeding Yankee Blue.
Please shop at the BYB store!
On Twitter:

@BleednYankeeBlu
On Facebook, LIKE Bleeding Yankee Blue!
Don't forget to check out the BYB Hub.